Uh-oh. Just heard Jim say --- Ahhhhh! Smells like science!
JIm (
notarysojac
) received a surprise present in the mail -- a *huge* signed copy of the Starstruck hardcover.
While they were being published as individual volumes, Lee asked Jim to make an actual Jumping Jill for Elaine Lee. It was a hit, and now - here it is in the book!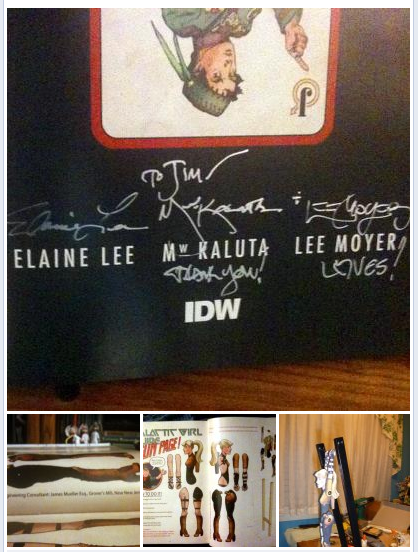 t
he pics are here
(click on them to see all 4)
Here's a picture of the strata of what's left of Jim's reuben sandwich (which he has been eating since Friday!)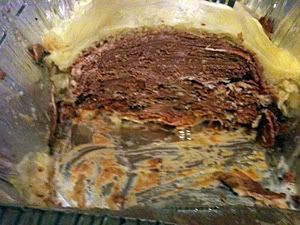 that aluminum pan is the size I would use for a large meatloaf or a small turkey....
I didn't post my sandwich, because as awesome as it was, it pales next to that meat behemoth of Jim's.