updated:

Jim would be a happy man if they made a Parade of Nations Aloha Shirt collection. (If you think I have a lot of Action Figures, you guys should see his side of the closet!)

I want a giant inflatable kiwi! unless anyone knows where to get a good cuddly one?
I have the beany baby one, chris bought it for me years ago; he is on the shelf with my action figures, serving, like kitsune, as a riding animal

Anyone found stills of the cook island flagbearer?

*hugs*
ninquelosse Sam Pera! Woohoo!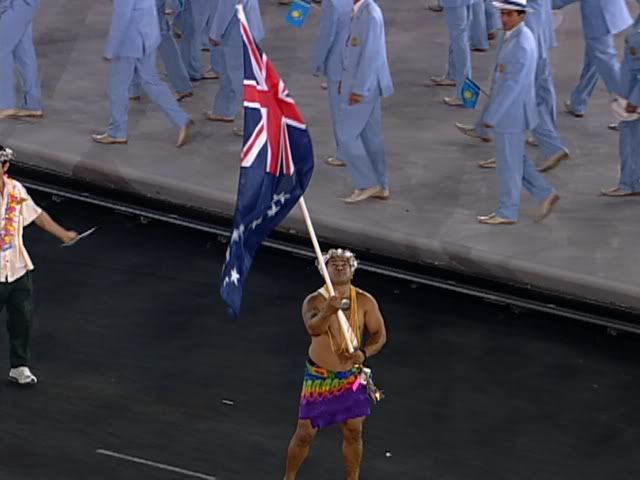 worse typing than usual brought to you by Frosty, who is asleep on my left hand
In the middle of August, having a cat sleep for hours wrapped around your hand and wrist is even hotter than the hotness that is Boromir.