There was no photography allowed at the Boston exhibit, but I could not stand by Boromir's boat and not know how badly you needed to be there. So, I took the chance and sneakily caught these two grainy pics on my pda, just for you. Wish they were better, but it was all I could do.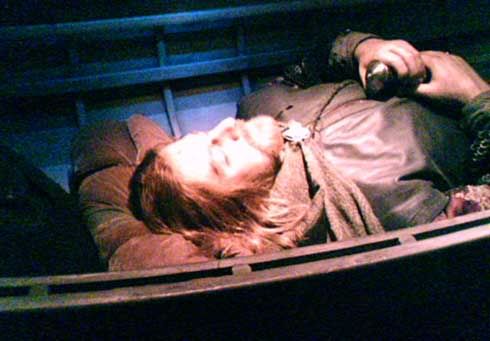 At least he was remembered and represented.

My boy was represented only by me, wearing my Earring that is shaped like his buckle, and a Bead at my throat that Chris had made for my birthday, with the 2 birds from the boss of Faramir's sword. Not one thing in the exhibit was specific to him.