We've been watching Life On Mars ( home of the pornstache!) so I thought I would share two things with you. First, no wonder Sam Tyler is spastic in time - his mother's name is Rose!.

Also, Apartment Therapy found a fantastic LIFE magazine photo series from the 1970s of rock stars at home with their folks.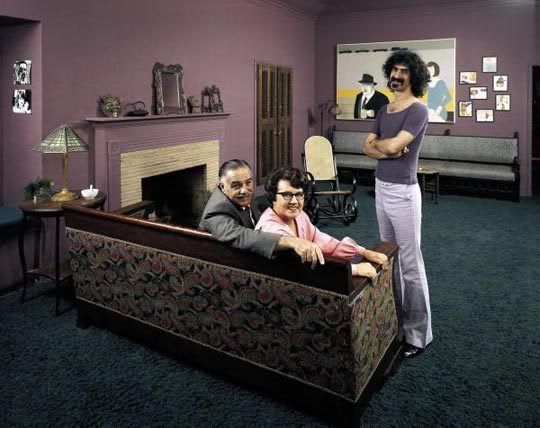 Here - Frank Zappa. Also pictured are David Crosby, Grace Slick, Donovan, Jackson 5, Elton John, and Eric Clapton.