I'm not a big sports fan (I am fascinated by sumo) and I haven't followed football since my college days (I went to Hofstra, and the Jets had their summer workouts there. The field was next to the Bio labs, where I hung out, and there was this guy from Texas.... so I used to sit on my car and watch them)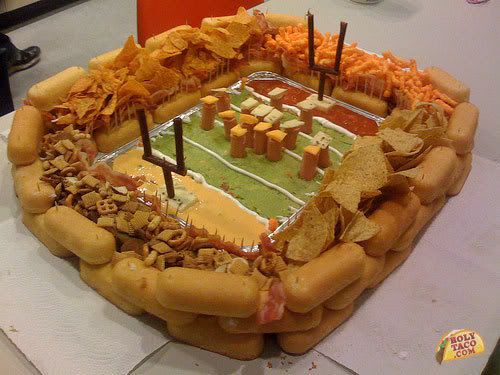 But I am a sucker for building things out of food (Jim and I once bought a cookbook just because it had directions for building a log cabin out of cheese blocks)

Go to holy taco to see step by step photos of the construction, including the 20 oz summer sausage blimp. Worth the trip, I assure you - mmm, bacon covered twinkles!