some of you can eat sugar, so I thought I'd share -

There is an article here with pictures and recipes of the cookies that made it as the Gourmet Magazine cookie of the year.

Didn't know there was a cookie of the year? Neither did I, but apparently they have been choosing one since 1941!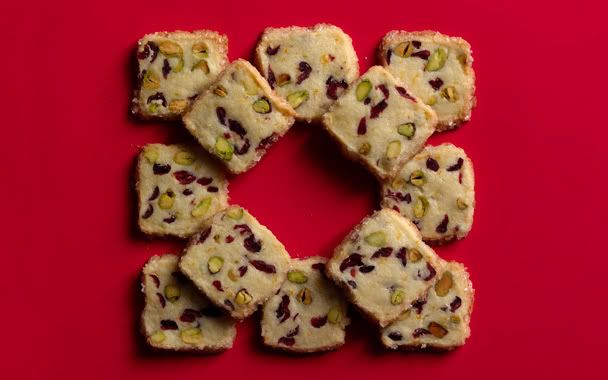 Pistachio Cranberry Icebox Cookies, 2006