But apparently flying squirrels are part of our area's fauna. I've never seen one outside, but this little guy came in to
dimassinocram house.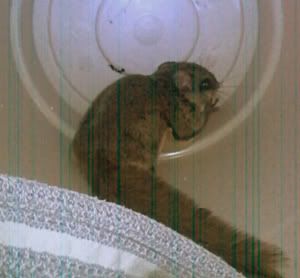 (photo by her daughter Melissa)

At first taken for a sugar glider, but he was stripe-less. When it turned out he was local, he was relocated to the outdoors.